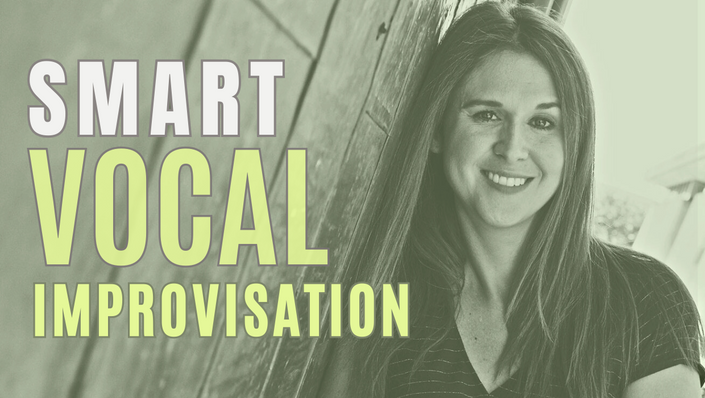 Smart Vocal Improvisation
Licks and Tricks for Better Scatting!
About This Class
Smart Vocal Improvisation: Licks & Tricks for Better Scat Singing is a fun shot-in-the-arm, learn it/try it class for improvisers, taught by vocalist/pianist, Aimee Nolte. It can sometimes be difficult to find a balance between being soulful and being skillful. But there is a way to be a technically fluent improviser and still perform as your unique, true self. Aimee will take you there!
(Click here for the classroom version, Smart Vocal Improvisation-C.)



Is This Class for Me?
• Smart Vocal Improvisation is a stand alone class that approaches the topic of jazz improv from both a musical perspective, and a theoretical perspective. The class contains some basic jazz theory, specifically about major and minor key ii-V-I progressions. If you know nothing about music theory your brain may not fully understand it, but your ear will.
• This class is appropriate for singers at any experience level. Aimee works with the super-standard song, Autumn Leaves, taking you through various call & response licks and exercises (yes you will sing in class!) The licks range from easy to challenging, and will definitely jump start your scatting even if you're a beginner. And if you already have experience and want to up your game, you'll appreciate the great combination of Aimee's inspiring musicality and useful tips.
• There is no homework for the class per se, but Aimee has provided exercise pages and audio backing tracks so that you can continue to practice class materials on your own.

• Also in the Bonus Resources section Aimee takes you through a number of additional major and minor II-V-I licks for extra practice. She also recorded five new scat solos on the tune Autumn Leaves that you can listen to and sing with to help expand your understanding of the jazz language.

This class also available in a version for Classroom/Workshop use.

---
If you're a scat singer, or aspiring scat singer who would like to better understand scatting and be guided through the whole process, singing while you're learning, this class is for you!

---
Course Curriculum
CHAPTER 1 | START HERE
Available in days
days after you enroll
CHAPTER 2 | ABOUT THIS CLASS
Available in days
days after you enroll
CHAPTER 3 | APPROACHES TO SCATTING
Available in days
days after you enroll
Your Instructor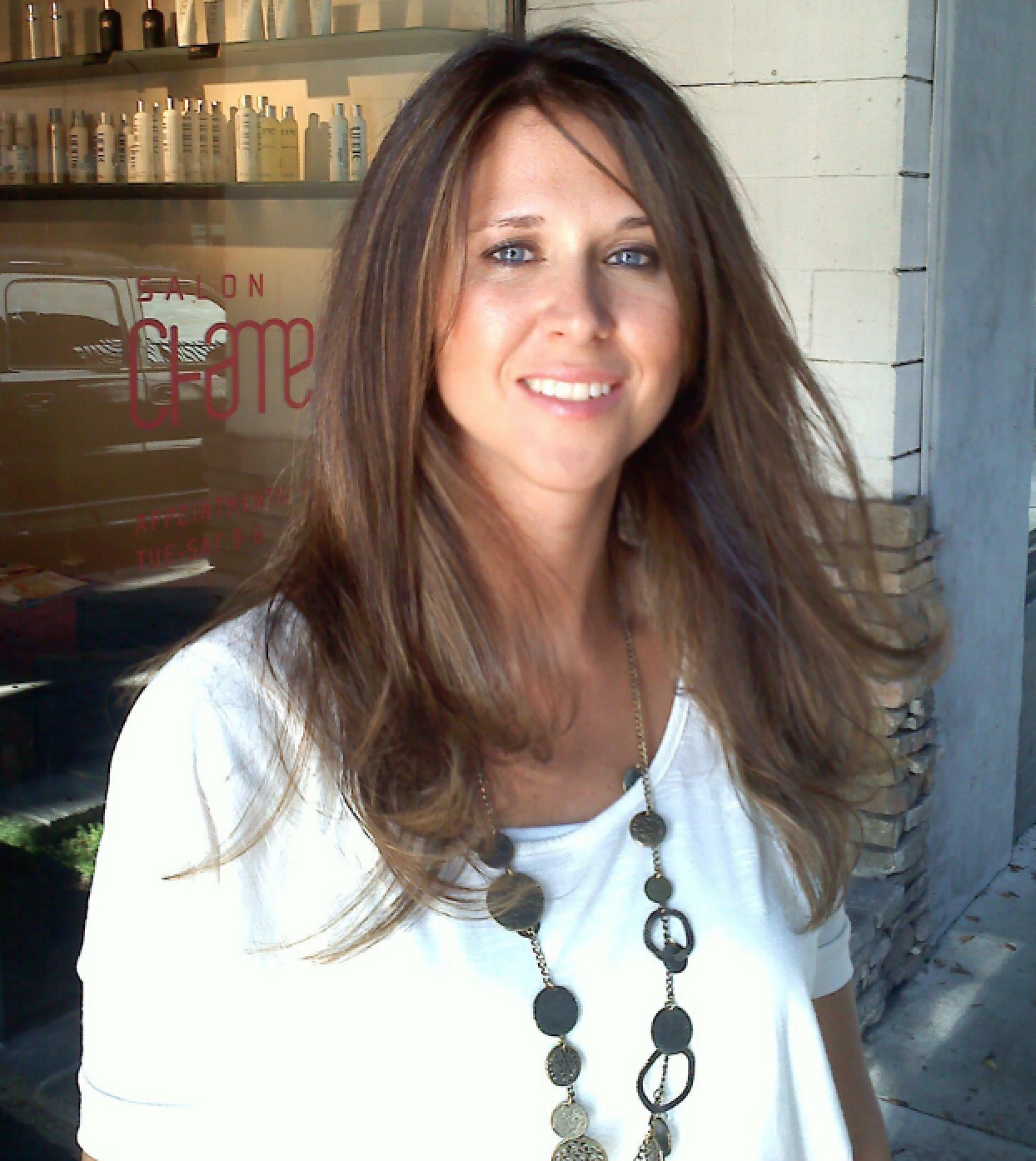 Aimee Nolte is a Los Angeles-based jazz singer and pianist. She has made a tremendous name for herself with over 500 jazz and music instruction videos on her YouTube Channel, Aimee Nolte Music, which currently has nearly 200,000 subscribers.
Aimee performs regularly around Los Angeles-both as a soloist and with her quartet. She is in high demand as a guest artist and clinician around the country adding her talents to renowned vocal coach David Stroud's VocalizeU camp in Malibu, festivals at Northern Michigan University, The Hilton Head Jazz Camp, South Plains College, University of Mary, Mira Costa college and Fullerton College recently. As a jazz pianist, Aimee knows over a thousand songs and can play them for you at the drop of a hat. Her jazz piano degree is from Brigham Young University and she has been an active performer since graduating in 1998, while also doubling as a wife and mother of four!
Aimee has released three full-length albums to date: Up Till Now (2006 - Hibiscus Zombie), Just Us (2009-Alpine Field) and 2019's Looking For The Answers (Alpine Field label) which debuted as number one on the iTunes jazz charts and features a duet with bassist John Clayton. Downbeat magazine wrote, "What separates Nolte from other vocalists and composers is the poetry and storytelling quality of her compositions, with lyrics reminscent of Joni Mitchell - just minus Mitchell playfulness." And Jazz Artistry Now included Looking For the Answers on its "Best of 2019" list.

In 2016, Aimee launched her YouTube channel, Aimee Nolte Music where she continues to share the music that is inside her with the world. Teaching topics like harmony, arranging, advanced jazz piano techniques, and even beginning piano and vocal skills all come as second nature to Aimee.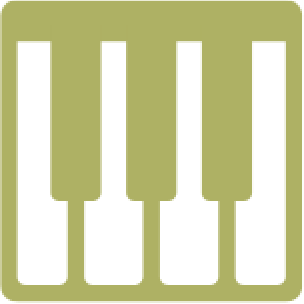 "Aimee Nolte is fresh and interesting to my ears. She's a mixture of pop, folk and jazz music; a singer who tells stories in a very sweet way."
- Dee Dee McNeil, Jazz Singer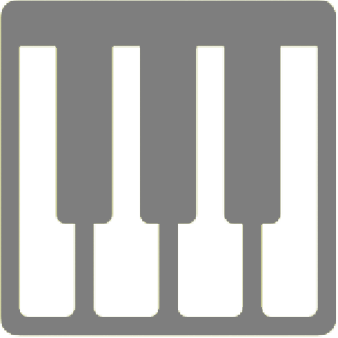 "When I watched your video about picking out chords from a song, I thought, "Teaching others through this medium is as natural as breathing for her." You are doing what you were destined to do. That's beautiful. Congratulations."
- David Aronson, New York / YouTube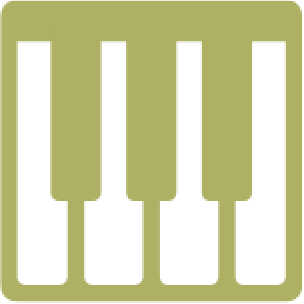 "... I wanted to thank you for being the best teacher anyone could ever ask for. You've demystified jazz for a random young person from India with literally no background in it."
- Alastair D., Bangalore, India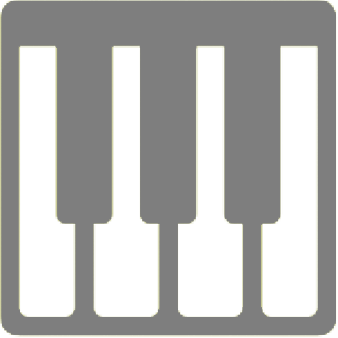 "Thank you for so many amazing videos! YOU also taught me that improvising is NO WAY mindlessly playing scales over a chord, but knowing how to play what you hear over the chord. You are a very inspiring teacher!"
- Gillian Di Nunzio, Germany / YouTube
Frequently Asked Questions

When Does the Class Start and Finish?
Your class will start and end on the dates you choose. Unless otherwise noted on the Class Homepage, you can take it at your own pace!
How Long Do I Have To Access the Class?
For as long as the MusicHabit school is up and running you have access to the class! It's always available for you.
What if the Course Isn't Right For Me?
If you decide the course isn't right for you for any reason we offer a full money back guarantee within the first 30 days.

How Can I Get an Online Lesson with Aimee or Another Teacher?
It may or not be possible depending on availability, but start by contacting Michele.

Can I Give You Feedback Or A Suggestion?
Yes, yes, and yes - we would love to hear from you, thank you. Contact us.
Where Can I Go for Help if I Need it?
Ask a question in the MusicHabit Network Facebook Group for support or contact us directly.