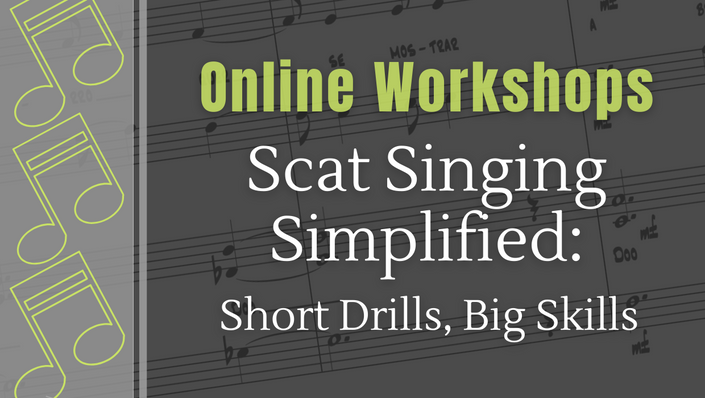 Scatting Simplified: Short Drills, Big Skills!
Dec. 2 & 9 | 11:00 - 1:00 [PST]
Online Workshop with Michele Weir
Hosted by: The California Jazz Conservatory
2 Saturdays: December 2 and 9, 11:00 - 1:00 PST
$130 total ($145 on the day of)

This immersive workshop is designed to get you scatting in no time, using a simple yet very useful approach: Short Drills! The Short Drills method breaks down the complex art of scatting into simple, easily manageable exercises, transforming your creative ideas into comprehensive scat solos.

Short Drills consist of 1-bar, 2-bar, and 4-bar phrases that are perfect for repetitive practice, acting as the building blocks to construct an entire solo using motivic development. The beauty of the Short Drills method is its simplicity. It's a non-theoretical approach that provides almost instant access to an art form that may otherwise seem complex and difficult. Regardless of your current level, this workshop is tailored to help you explore your potential and build on it.

This workshop is all about active participation – you'll be singing most of the time right from the start. There are no prerequisites, the Short Drills method is designed to meet you at your current level of development, and all participants are welcome. Come ready to sing, and if you're interested in brief in-class coaching, please ensure you have the ability to play a backing track from your side. More details and info will be sent to you the day before the workshop.
---

WORKSHOP DATES:

SESSION #1: December 2, 2023 / 11:00 - 1:00 pm (PST / Pacific Standard Time)
SESSION #2: December 9, 2023 / 11:00 - 1:00 pm (PST / Pacific Standard Time)

COST: $130 USD Advance (Total for 2 Saturdays / $145 the day of





HOSTED BY: The California Jazz Conservatory

Your Instructor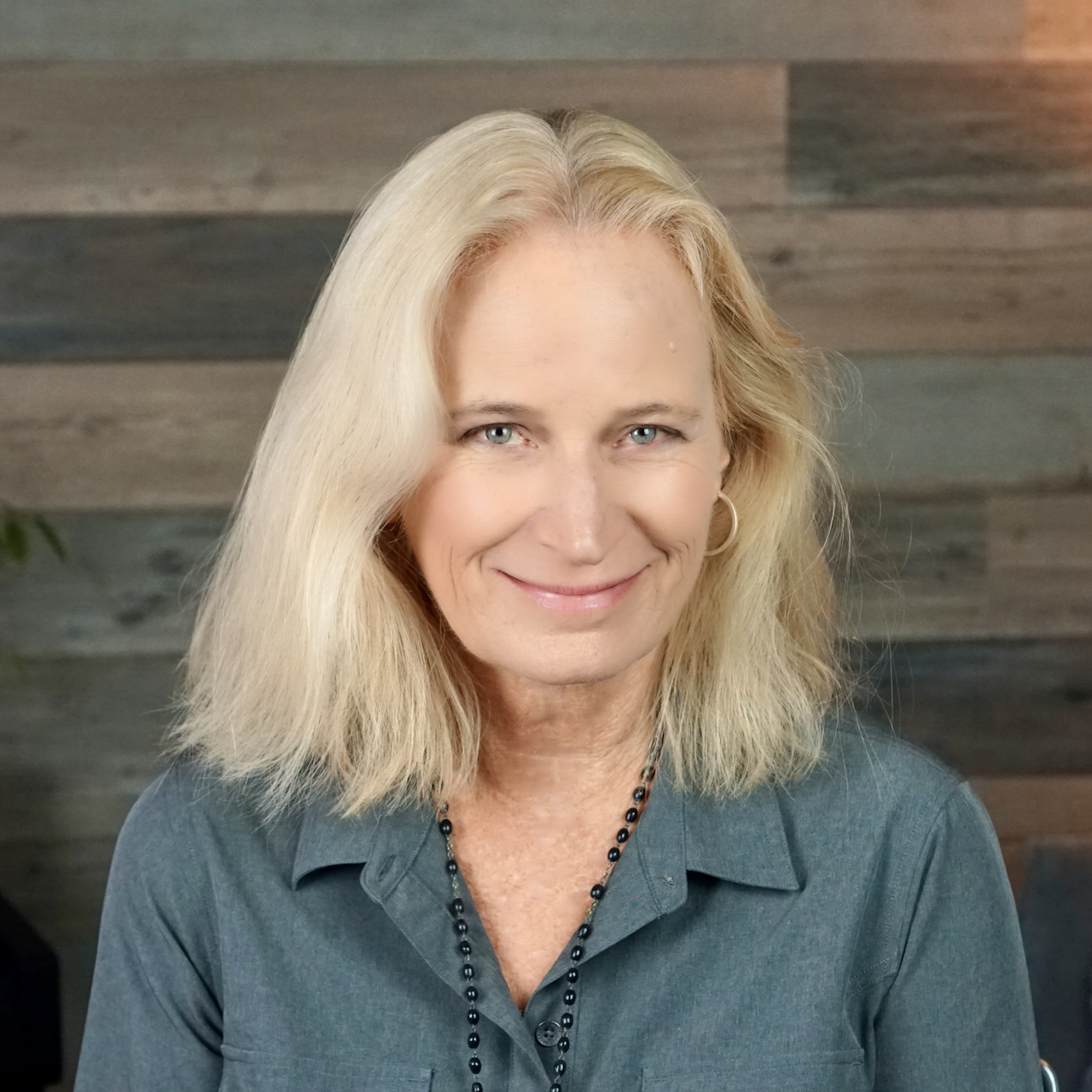 Michele Weir is a distinguished educator renowned for her significant contributions to global vocal jazz education. As an arranger / pianist / vocalist, she is well known for her versatile skill set and ability to inspire. As one student put it, "Thank you again for being such an amazing mentor. You are truly the person I strive to be."

Michele's arrangements have been performed by renowned vocal groups such as New York Voices and the Swingle Singers, in addition to orchestral works played by symphonies including the Boston Pops. In 2009, Michele served as Vocal Producer for the Manhattan Transfer's CD release, The Chick Corea Songbook, contributing two arrangements as well. Her numerous educational arrangements are available through various publishers in addition to her online platform, the MichMusic Store.

Currently on faculty at University of California, Los Angeles (UCLA), Michele is an active teacher and clinician. Her expertise has taken her to over 20 countries, presenting at premier music conferences such as the World Choral Symposium, the Jazz Education Network Conference, and the ACDA National Conference. A notable highlight was her invitation to be Keynote Speaker for the inaugural International Jazz Voice Conference in Helsinki in 2015.

Michele's educational contributions include globally recognized book/CD sets: Vocal Improvisation (Schott Music), Jazz Singer's Handbook, and Jazz Piano Handbook (both from Alfred Publishing). Innovating further, she introduced the first iOS app designed for scat singers, ScatAbility, and recently launched the online educational resource, MusicHabit, designed for jazz singers, pianists, arrangers, and educators.
Frequently Asked Questions
What should I do to prepare?
Make sure you are comfortable using Zoom, especially the mute and unmute function! Otherwise, there is no specific preparation necessary.
When will I get the Zoom login info for the Workshop?
You'll get an email 1-2 days prior to start of the workshop. Will include Zoom login and possibility some musical materials or info.
Can we ask questions during class?
Generally, yes - Michele welcomes questions! Depending on time, some may be deferred until the end of the workshop. Mich normally stays 30 (+) minutes) after each workshop for questions.
Do I need to be on camera during the sessions?
It's ideal to be able to see everyone to help develop a sense of community spirit! But: if for any reason you prefer to keep your camera closed it's certainly ok - we want you to be comfortable.
Can I reach out to Michele with questions in the days / weeks after the Workshop?
In short: yes! If you need significant time, please consider booking a private lesson with Mich.
What is the time zone for this Workshop?
Pacific Standard Time (PST). To calculate the time between your location and the workshop location, just Google, "What time is it in Los Angeles?" (We welcome students from anywhere in the world!)
Will I be asked to sing as a soloist during the sessions?
Everyone will sing group exercises together *with system mics muted. Additionally those interested will have a chance to scat sing as a soloist and get some coaching feedback, on a volunteer basis.
How can I get tech or administrative support if needed?
Please contact the workshop's sponsor, the California Jazz Conservatory. https://cjc.edu/contact/